FREE TAM CALCULATOR
Explore the size and revenue
potential of one of your target B2B industries/verticals at the push of a button.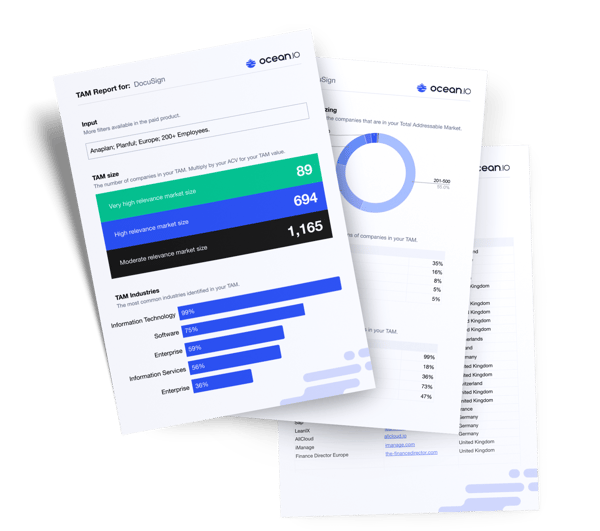 Total Addressable Market (TAM) refers to the size or revenue potential of a specific market. Get a free TAM analysis from Ocean.io, and get:
✔ Number of companies in your custom vertical
✔ Distribution of company sizing
✔ Geographic breakdown
✔ And more!



Total Addressable Market Calculator
Enter 3-5 URLs of highly similar companies to create a custom vertical to preview in the report. The more similar the websites, the more specific the vertical preview will be.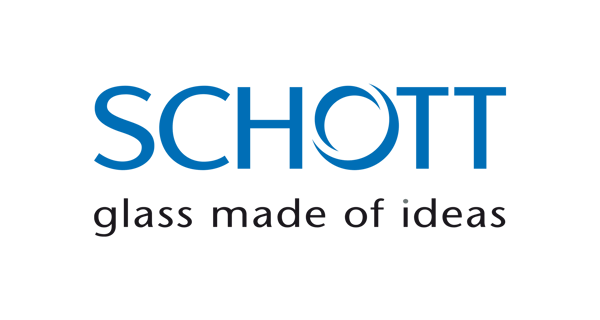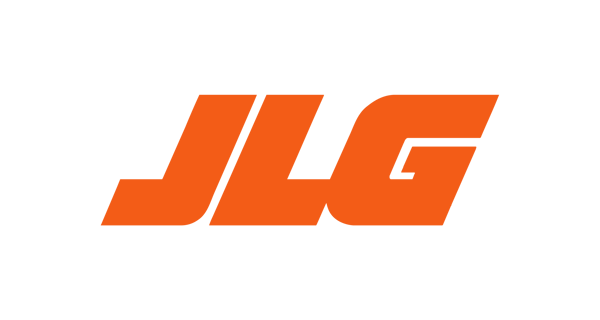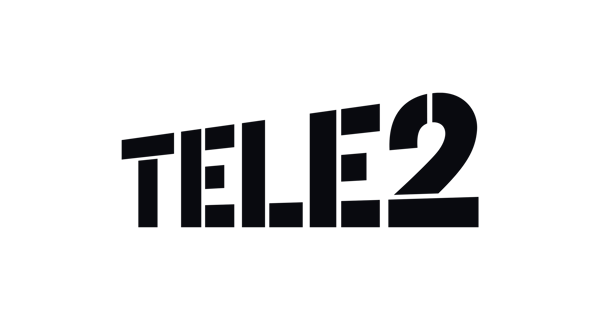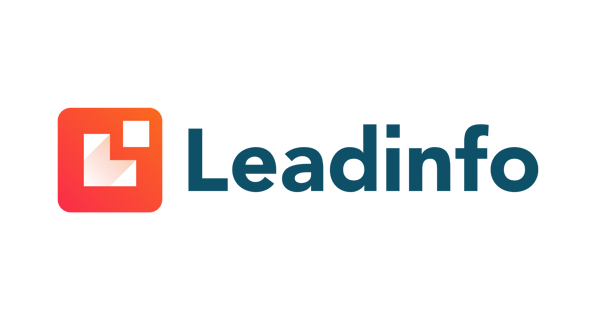 Frequently Asked Questions
What is Ocean.io
Ocean.io is Revenue Intelligence that finds your best opportunities to increase revenue faster & grow more efficiently.
What is a Total Addressable Market?
Total Addressable Market (TAM), also referred to as total available market, is the overall revenue opportunity that is available to a product or service — if 100% market share has been achieved. It helps determine the level of effort and funding that a person or company should put into a new business line.
The concept of TAM is important for startups and mature businesses alike because the estimation of required effort and funding allows companies to prioritize specific products, customer segments, and business opportunities.
What happens when I submit the form?
Once you request a TAM calculation, your request goes straight to someone in our team.
Acting on your request will take 1–2 minutes on our side, but the turnaround time ultimately depends on the availability of our team members. Therefore, the whole process might take a day or two.
You will receive the 2-page document outlining your TAM calculation — directly in your email.
Can I request more than one TAM report?
You can request one TAM report through this form. If you cannot get enough of Ocean.io, you can fish for more insights through a personal demo.

Ocean.io helps businesses maximize their revenue potential
with Revenue Intelligence.
Market Intelligence
Recognize your best clients, and optimize future revenue via predictive market analysis.
Account-Based Targeting
Find the right companies with accurate filters and a lookalike finder — all powered by AI.
Account-Based Personas
Target your message at the right people in the right companies.