Checklist: B2B Market Segmentation
Segmentation can be great in developing a more effective market strategy, but choosing the right market segments can be time demanding. Download our complete B2B Market Segmentation Checklist.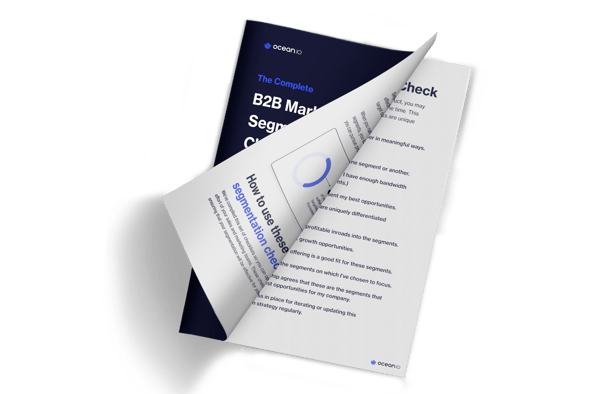 GET YOUR FREE CHECKLIST HERE
required fields *
WHAT IS OCEAN.IO?
Powered by our Segmentation AI, Ocean.io finds the best revenue opportunities from your CRM data (even if the data is in bad shape) so you'll discover the most efficient way to grow your business.